Issues and Hotfixes (May 26th)




| | |
| --- | --- |
| Issues Raised | Current Progress |
| (12:00 BST) World 548 is not a PvP World. | (12:29 BST) [FIXED] |
| (12:20 BST) (STEAM ONLY) Clan Vexillum textures are currently not appearing correctly. | (12:20 BST) This issue will need to be coldfixed and will likely be implemented in the next game update (June 2nd). |
| (12:31 BST) (MOBILE ONLY) Players can't apply for Clans correctly. | (12:31 BST) This issue is currently being investigated by the team. |
| (12:41 BST) When doing certain skilling actions and wearing a clan Vexillum, the player becomes invisible. | (13:43 BST) A hotfix has been implemented to prevent certain actions being prevented whilst holding the Vexillum. We will continue to monitor and hotfix any other actions we deem necessary. |
| (13:30 BST) Some players have reported that when their clan members log out, their icons revert back to a guest icon when they are offline. | (13:30 BST) We unfortunately can't get rank information about someone who is offline, this is something we can't currently change but will be raised in our review. |
| (15:00 BST) Players are reporting issues with disappearing when using chairs inside the Clan Hall | (15:10 BST) A hotfix has been deployed to resolve these issues. We will continue to monitor and hotfix any other actions we deem necessary. |
| (15:00 BST) The Blade of Saeldor can be recoloured to match the player's Clan clothes. | (15:10 BST) A hotfix has been deployed in to resolve this issue. We will continue to monitor the situation. |
We're covering all things Clans this week, and can also reveal the four finalists for our A Kingdom Divided login screen competition! Plus, updates to music, merch and more!
Clans Full Release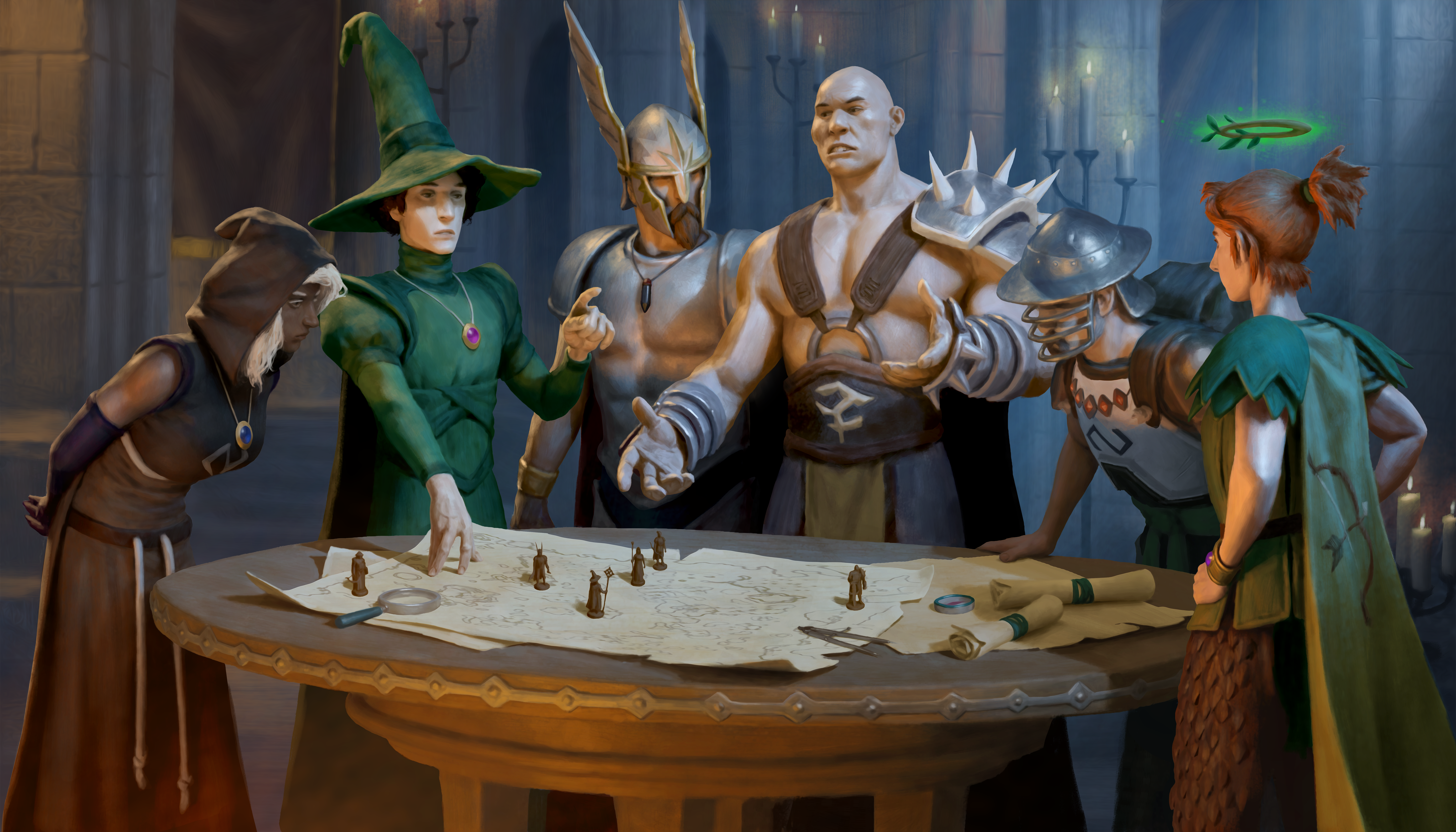 Clans is finally here! For the full lowdown, get yourself up to speed with our comprehensive Clans Guide. We're looking forward to seeing your Vexillums flying high as you gather in the Hall for a celebratory pint or two!
Thanks to your feedback, we've made some slight changes to the text and icons for Clan ranks:
The Moderator's icon has changed from the silver crown to a gavel (hammer).
Hoarder is now spelt correctly.
The icons for Privates and Corporals have been corrected.
A new star icon has been added for the Sheriff title.
The previous Sheriff rank (Black Scimitar) has been renamed Ninja.
You can find the full list of ranks at the usual fountain of knowledge - the wonderful Old School Wiki!
Our release post covers all aspects of the Clan experience, but if you still have questions, you can bring them directly to us when we celebrate the launch of Clans on our weekly Q&A on Twitch! Join us on Thursday, May 27th at 17:00 BST in the Grand Exchange over on World 525.
Music Player Changes
With the new music modes launched a few weeks ago, a toggle has been added to the Audio tab in Settings. It's switched to Modern by default, but can be reverted to Classic if that's more your style.
In Modern mode, music tracks are assigned to large areas with tracks shuffling depending on your location. Classic mode is the legacy behavior, where each map square has its own music track.

Right now these changes only impact the free-to-play map as Modern has not been rolled out anywhere else yet.
Future Game Updates
We've got some exciting updates coming in the next few weeks, so let's take a look at how things will unfold.
With next week's game update, you'll be able to try out the new Theatre of Blood quest: A Night At The Theatre, along with the two new ways to play: Story and Hard mode.
Then, to prepare for the launch of A Kingdom Divided, there will be no game update on Wednesday June 9th. But you won't have to wait long to experience the next chapter in the Great Kourend storyline, as A Kingdom Divided will be available to play on Wednesday June 16th!
By this point, all of the Kourend Chronicles will be released, and we'll be announcing the winners of the two competitions celebrating this quest series. You still have time to submit your entry for the second of these, the 'Story So Far' video competition - get your entry to us by June 4th. You can find all the details in our competition forum thread!
AKD: Login Screen Competition Finalists
We loved sifting through your entries for the first A Kingdom Divided competition! The team has now assessed all of your submissions and voted on the top four candidates, whose work will be included in a Poll on May 28th. The winner will be implemented into the game on June 16th, and feature on the login screen for all players to see! They'll also bag a £200 Amazon voucher and 12 months of membership.
There were a lot of great artwork submitted for this competition and it was a tough choice narrowing it down to just a few, so we wanted to say a massive thanks to everyone who took part. With that said, here are the four finalists:
A: Nancyy
B: Need Plums
C: Cherrycake4
D: Parkshinhide
Voting will close on Tuesday June 1st, so get your votes in now!
PvP World Rota
The PvP rota has moved to Period A:
539 - (US) - PvP World
548 - (Germany) - High-Risk PvP World
577 - (US) - Free-to-Play PvP World
559 - (UK) - LMS Competitive
Merch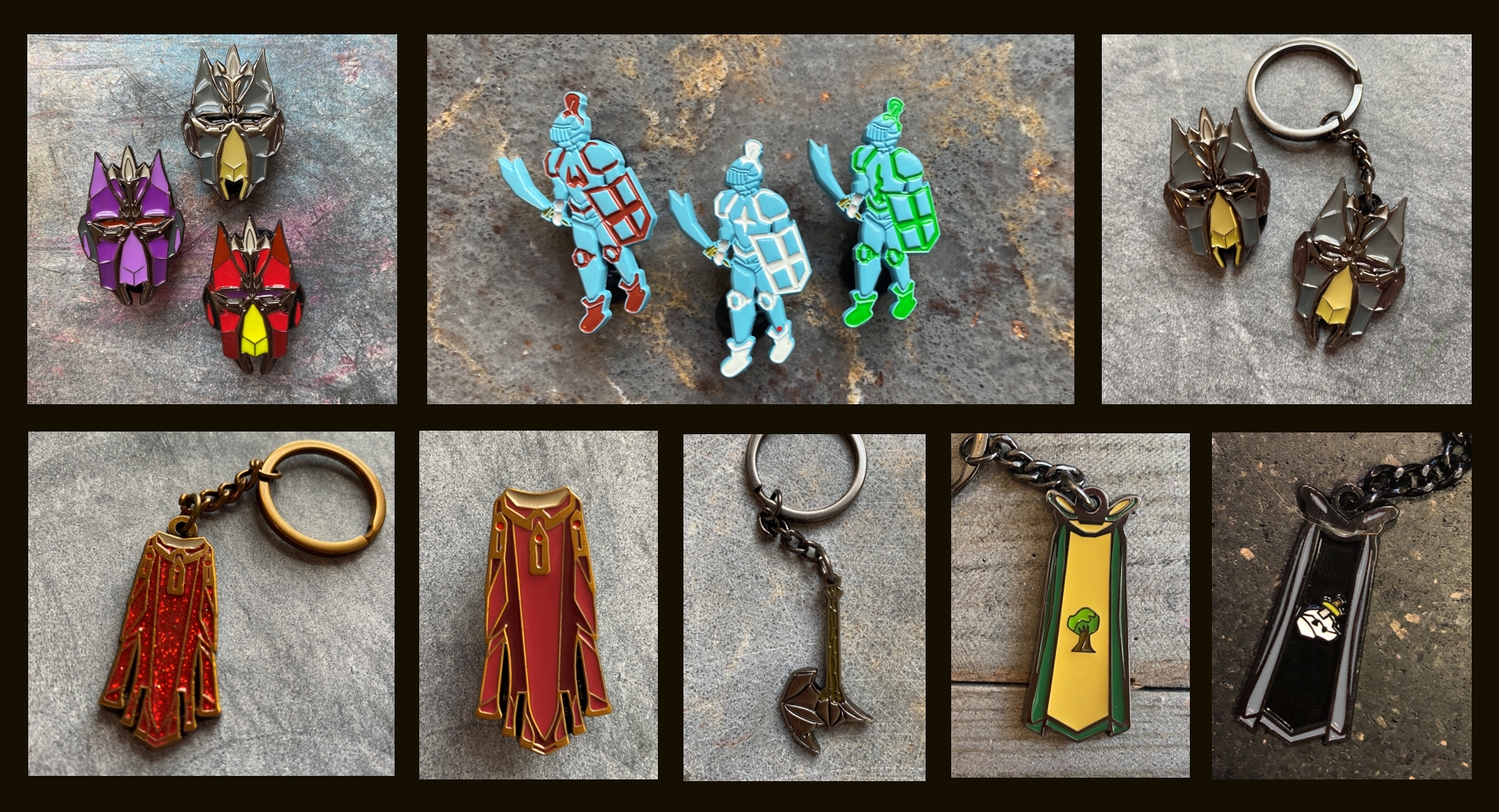 There's plenty of nostalgic loveliness in store right now, as the latest merch celebrates all the wonderful things that launched in this month over the past 20 years!
Slayer Helm Range (Slayer Helm Pin and Keyring, and Limited Edition Red Slayer Helm Pin)
Limited Edition Rune Knight Armour Range (Saradomin, Zamorak and Guthix)
Limited Edition Glitter Max Cape Keyring (celebrating 10 years since the Max Cape was introduced and our first Max Cape Pin!)
Dharok's Greataxe Keyring, commemorating the introduction of the Barrows
Plus, restocks of the Woodcutting and Untrimmed Slayer Skillcape Keyrings!
Extras
On Deadman worlds, the Camdozaal Vault teleport restriction is now checked before the teleport delay timer runs out.
Dagon-hai robes are now correctly listed as members-only items in the Defence skill-guide.
The Bonecrusher necklace now protects with higher priority on death.