Old School RuneScape is eight years old this month! And what a journey it's been – what started out as a bit of nostalgia has evolved to become so much more, and it's all thanks to our brilliant community (and our brilliant devs, of course!)
But we're not the only ones celebrating. Duke Horacio of Lumbridge is throwing a birthday bash, and he's decided to invite the monkeys from Ape Atoll. Unfortunately, all the excitement has sent them absolutely bananas and they've started to take over the town!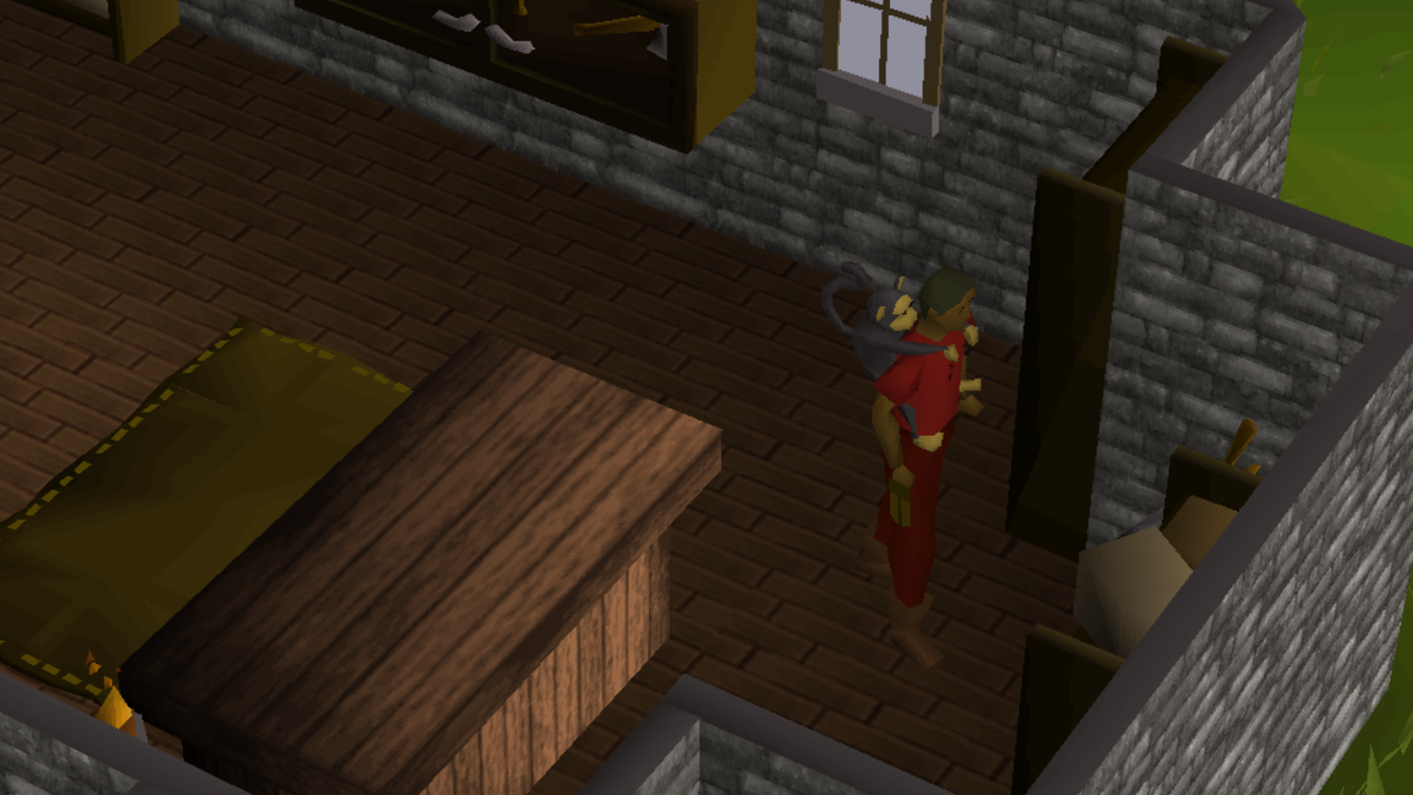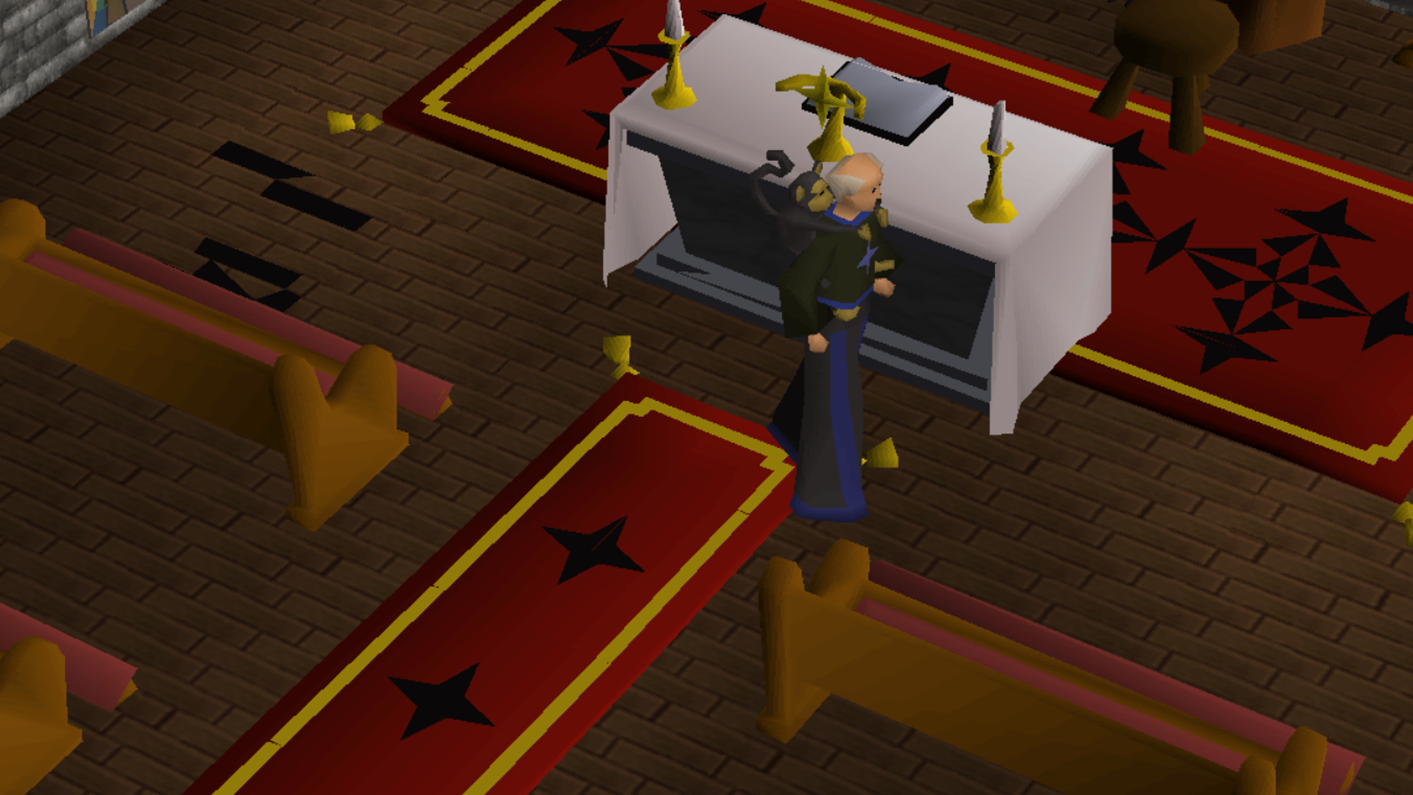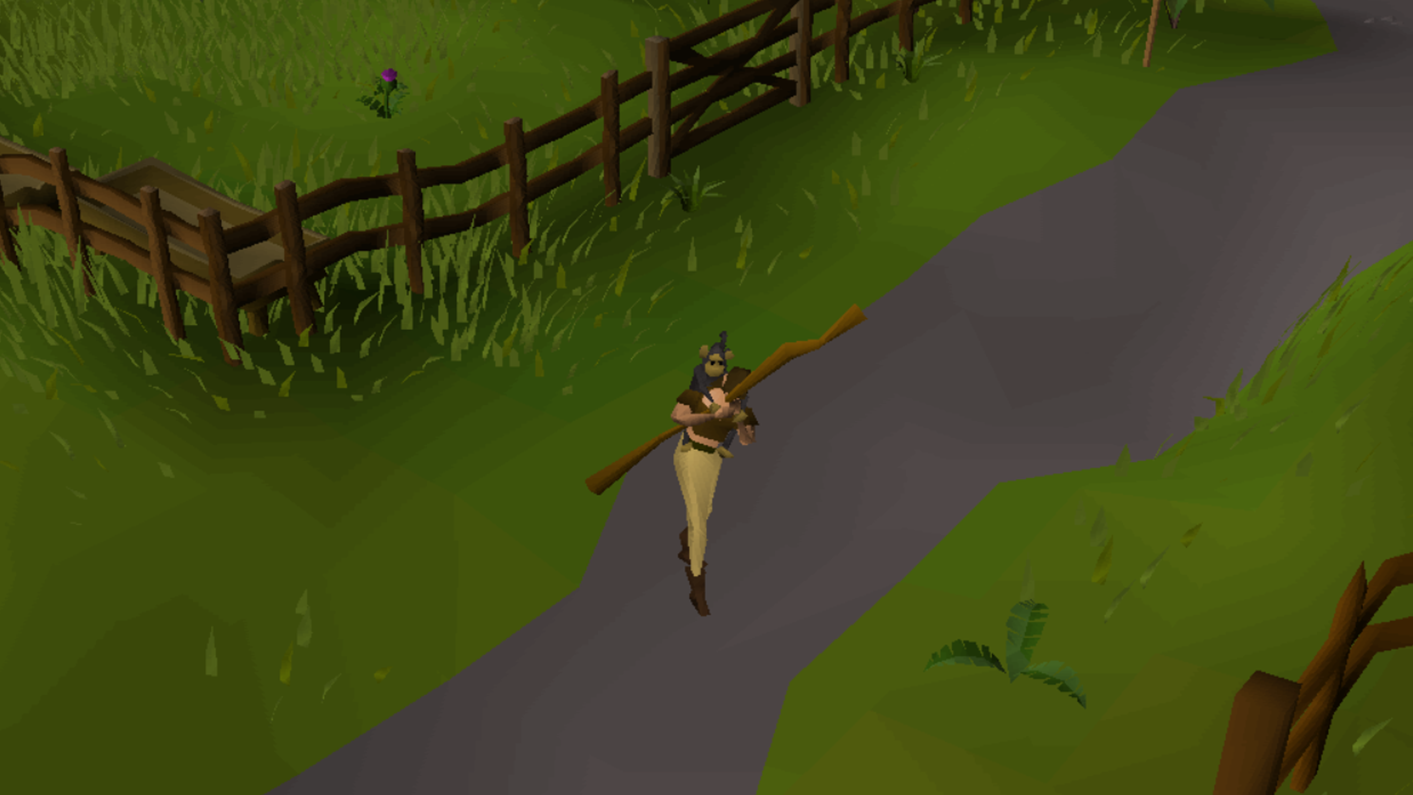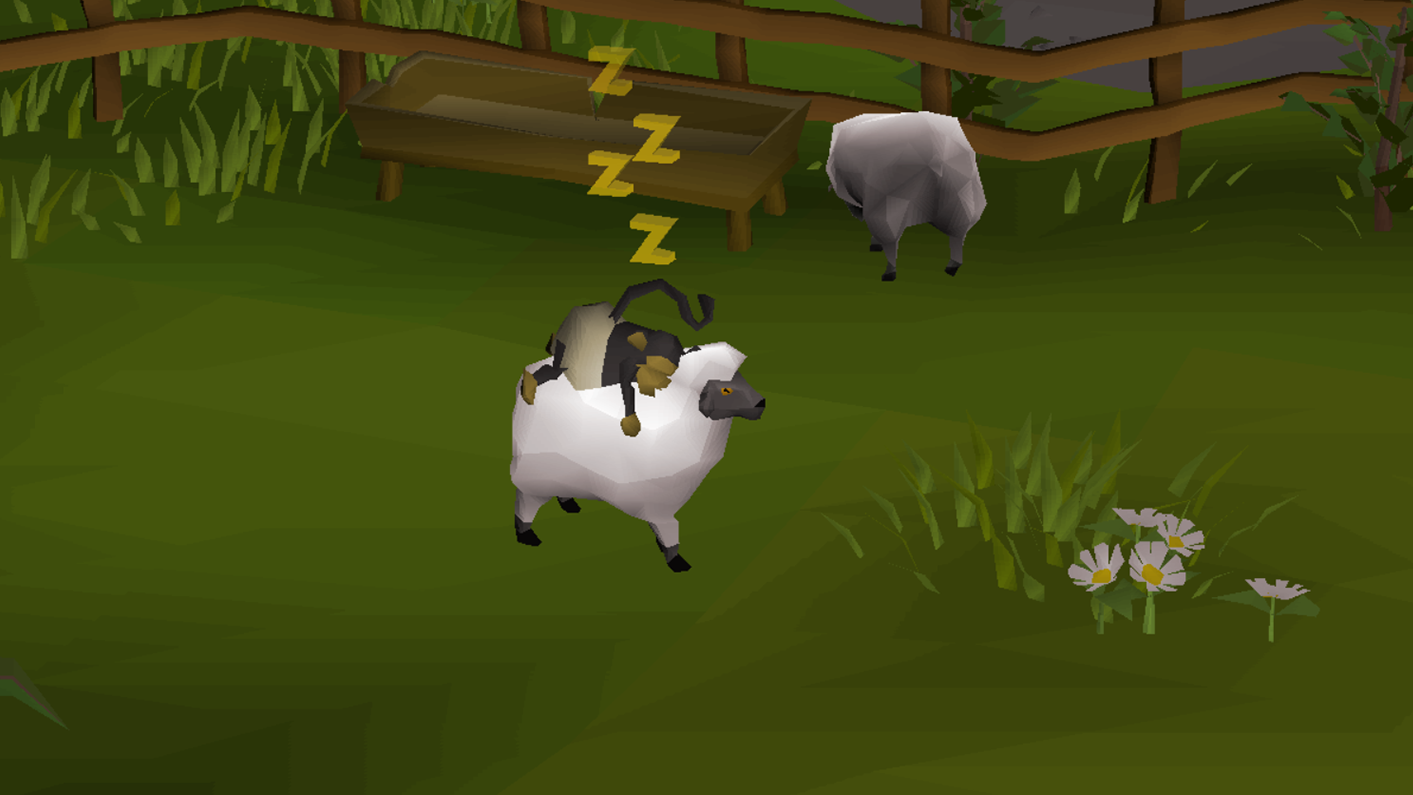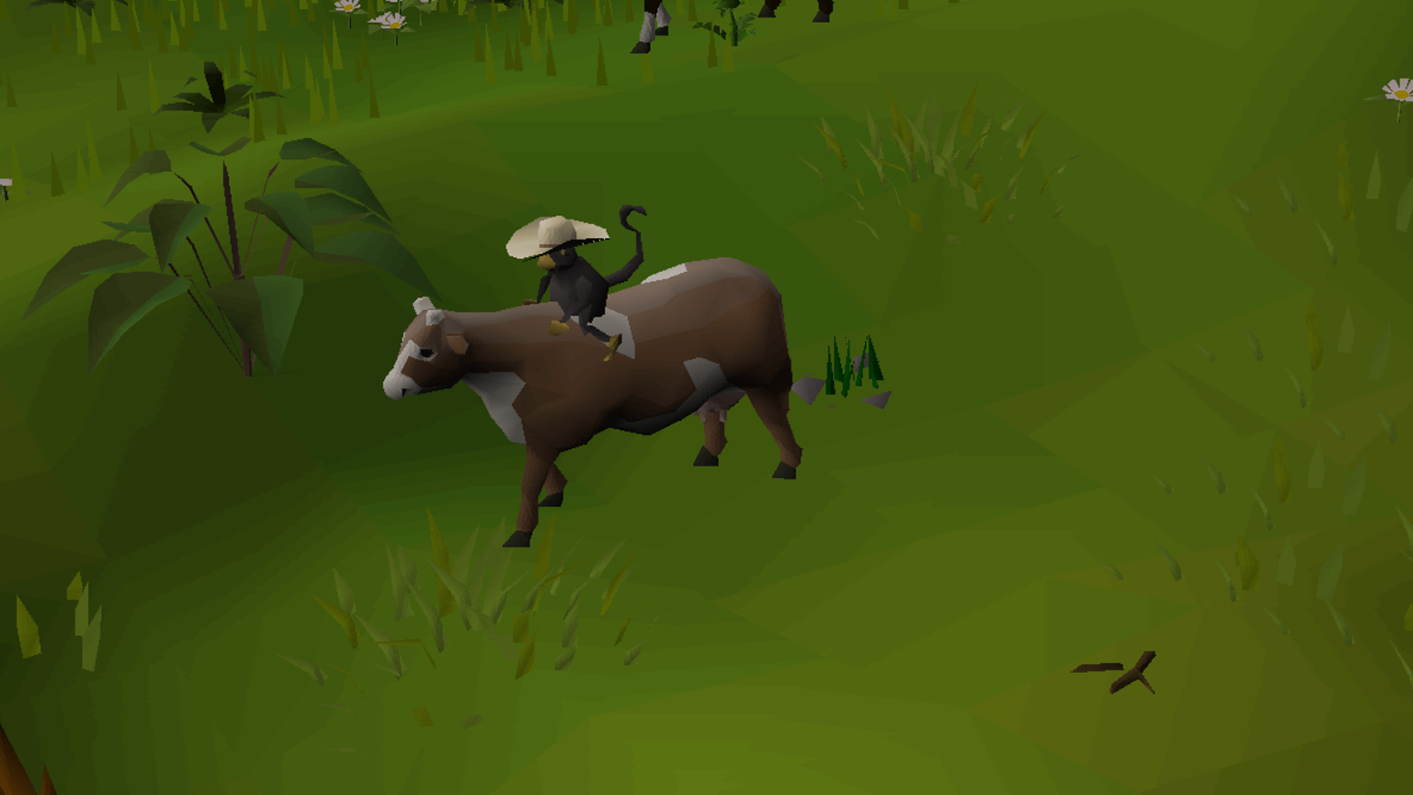 Ready to go ape? Then head to Lumbridge and have a word with the duke. Putting a stop to this monkey business will get you a Cursed Banana, a new wearable item that will see you monkeying around in style, and members can also enjoy the dapper Banana Cape, which comes with its very own emote featuring one of the mischievous monkeys.
Last Man Standing
As promised in our Minigame Quality of Life poll, we're introducing a new map to the Last Man Standing map pool: Wild Varrock.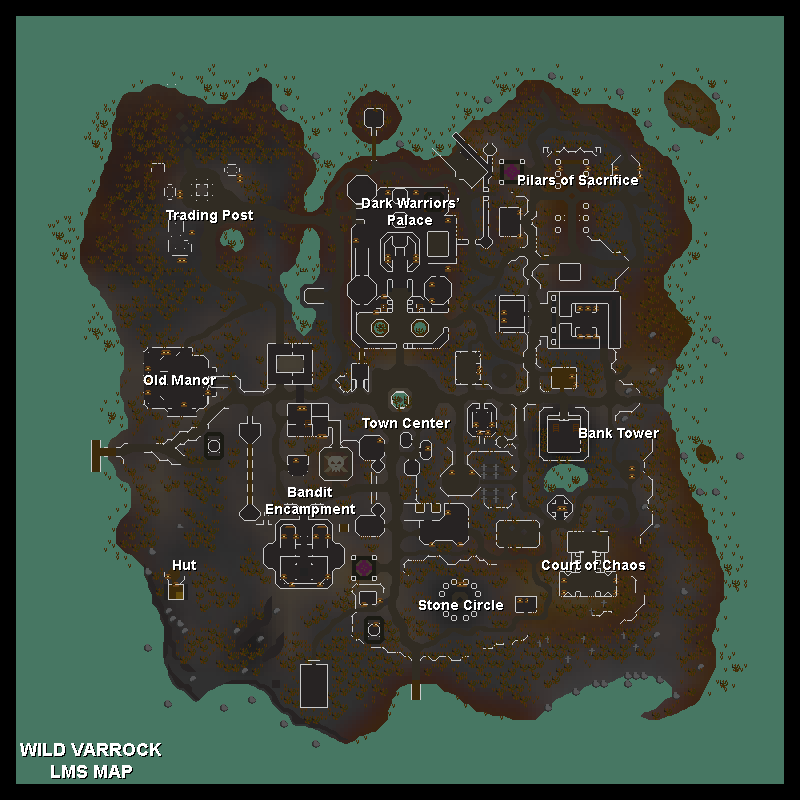 Wild Varrock is an alternative version of the iconic city that exists on another plane. It was discovered by a Guthixian mage keen to find new and exciting places to host their Last Man Standing competition.
Ever wondered what the world would be like if Arrav had never saved Varrock from the calamity at the end of the 4th Age? Well, now's your chance to find out!
In addition, the following Last Man Standing items have been added to the Collection Log:
Halos
Deadman Armour
Swift Blade
Guthixian Icon
Special Attack recolours
Victor's Capes
Weapon paints and upgrade kits
Granite Ornament and Handle
Only untradeable items will be unlocked automatically if you owned them prior to this week's update – the tradeable ones will only be checked off once you've purchased them from the Last Man Standing Reward Store.
We've also made the following changes:
Free-to-play worlds will no longer have the option to play Competitive LMS
The default Last Man Standing map has been renamed 'Deserted Island'
Numerous textual fixes for Deserted Island
Added a new loot crate model and animation
Loot chests will no longer visually open unless you have a key, but their functionality remains the same
Lastly, we've implemented a new system that we hope will make Last Man Standing more enjoyable.
For each game of Last Man Standing that a player leaves before the match has finished, they'll receive a strike. After three strikes, they'll be banned from joining Competitive and High Stakes games until the next day. During the daily reset, two strikes will be removed from their account – so if they were banned on Monday, come Tuesday they'll still have one strike left over.
If you're at risk of a temporary ban, you'll receive increasingly prominent warnings upon entering the lobbies.
No matter how high your strike count is, you'll always be able to access Casual games of Last Man Standing.
Of course, we'll be monitoring this new system closely and making tweaks as necessary to ensure that we're reducing abusive behaviour with minimal impact on legitimate players.
We know you want more from LMS – and we want to do more with LMS! But before we can do that, we need to ensure that the games run smoothly, that the new map feels good to play, and that the impact of those abusing this minigame for profit is limited. As you can see, we're making changes to try and resolve all three issues, so bear with us and remember that the best is yet to come!
Merch
Dust devils aren't the only reason to wear a facemask! Our Official Merch Store has just been updated with these Old School-style face coverings to wear on your AFK adventures.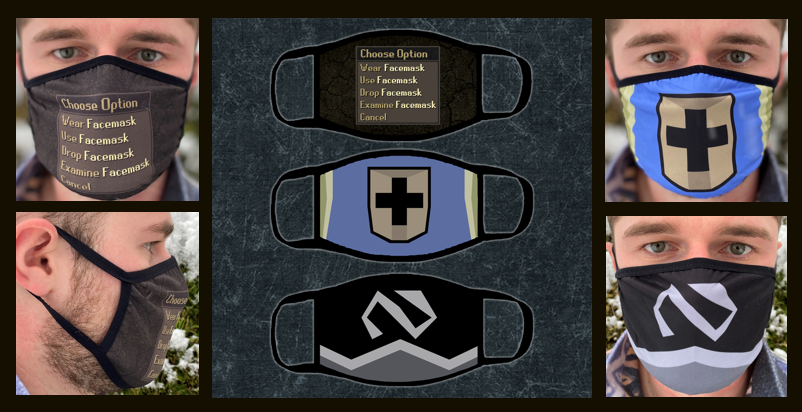 And don't forget, you can still pre-order the 20th Anniversary Tutorial Island Pin. Keen-eyed pin collectors will also be pleased to see that the RuneScape Classic Logo pin and the Mini Runes collection are now in stock!
Oh, and keep those eyes peeled – there's even more anniversary merch coming soon.
In Other News
PvP World Rota
The PvP world rota has moved to Period B.
The host for the High-Risk PvP world will be W337 (US East)
The host for the Standard PvP world will be W325 (UK)
The host for the free-to-play PvP world, W371 (UK)
The members-only LMS world will be W492 (US East)
The free-to-play LMS world will be W326 (UK)
Patch Notes
You'll no longer be interrupted when Fishing for raw rainbow fish.
The ability to configure the "Function" button on mobile within the settings interface has been added.
A new shortcut has been added to the cliff in Viyeldi Caves. To use it, you'll need 91 Agility and completion of Legends Quest, along with a one-time long rope, purchasable from the Darkmeyer General Store.
The 'Doorways' music track hint now mentions 'north-east Varrock' instead of 'east of Edgeville'.
You will no longer drop food and potions on the ground as a supply pile if you're in an instanced area. The supplies will now move to the gravestone, as other items do.
The Nightmare Staff Special Attack bar will no longer drain after attacking a higher level Slayer monster.
A typo in the Lil' Creator's examine text has been fixed.
You can now reclaim your Magical Orb from Zavistic Rarve if you lose it during the Hand in the Sand quest.
The High Stakes Last Man Standing cash reward chest has been restored to Ferox Enclave, and can be found on the bottom floor of the minigames building.