We're kicking off Awesome April with Skilling Week! In other news, we're pleased to say that the majority of players affected by the Login Lockout issue are back in-game. Meanwhile, we've got the usual selection of Patch Notes, livestreams, and community shout-outs - so let's dive in, shall we
Login Lockout
We're pleased to announce that the vast majority of players affected by the Login Lockout issue are now back in the game - and the remaining few can expect to be in very soon. All of them will receive 'The Returned' title and a bunch of other goodies to help make things right.
As a reminder, if you do notice anything strange about your restored account, or want more information about compensation, you can find all the answers you seek on this page.
Awesome April: Skilling Week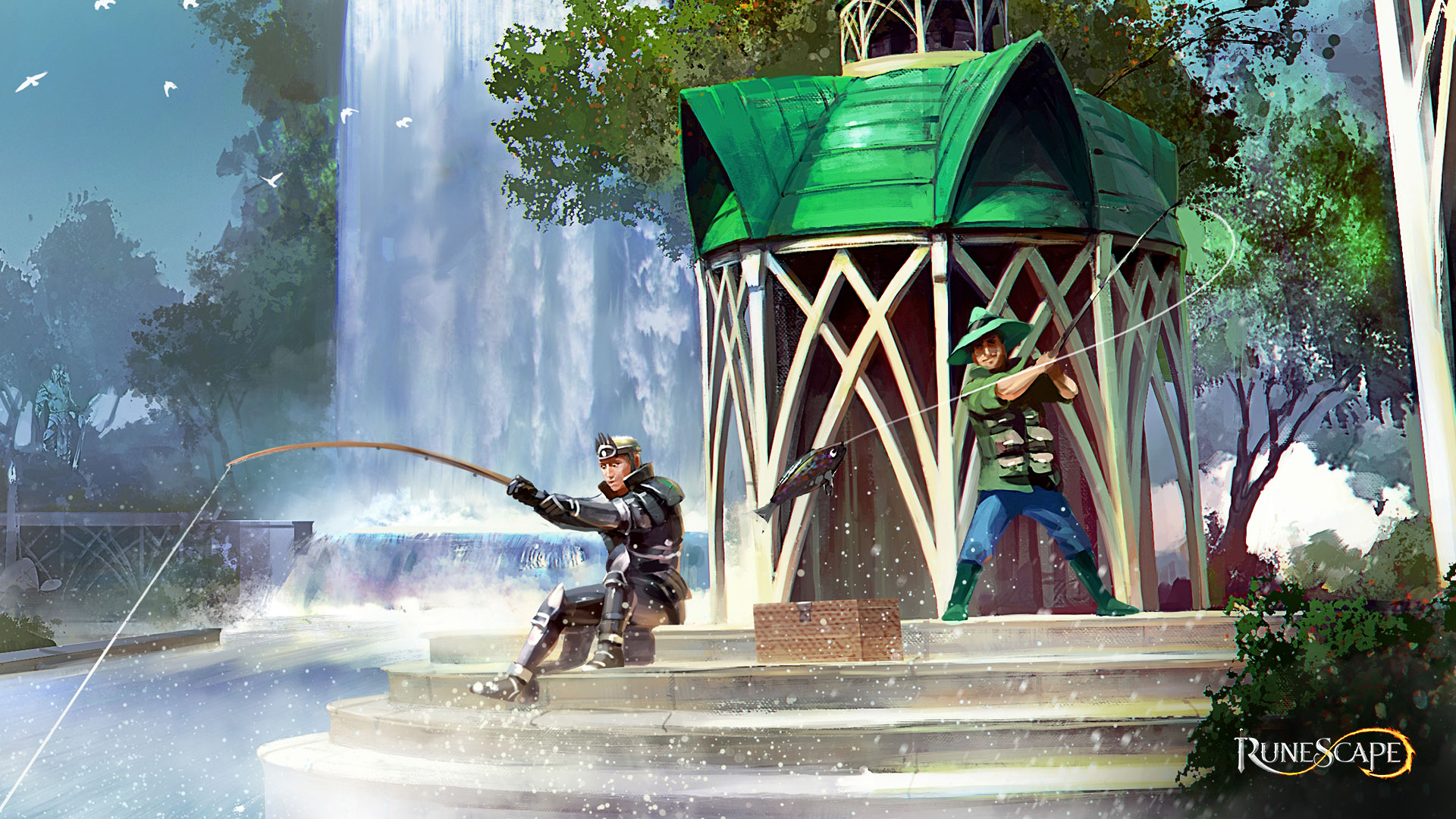 As we've said before, we're committed to making things right again after the Login Lockout put our regular update schedule on hold. To that end, we're making April especially awesome - a month-long extravaganza featuring weekly events where you can catch up on skilling, combat, and more!
For more information about Awesome April, check out this newspost. In the meantime though, let's get this party started!
Week one is Skilling Week! From April 12th to midnight on April 19th, regular accounts will get 50% increased XP in all gathering skills, including:
Divination
Farming
Fishing
Mining
Hunting
Woodcutting
Archaeology*
*Screening and excavating only.
You'll also get a nice 50% bonus to precision while working on Archaeology.
Please note that Ironmen will not benefit from either bonus.
The sharp-eyed among you will have noticed that Skilling Week bears much resemblance to the Celebration of Skilling from the Grand Party event - however, please note that Aubury and his rift have not returned to the Lumbridge Crater. The rest of the event remains the same.
Let's get skilling!