Happy Monday, everyone! Are you excited to get home and settle in for an evening of bossing? We hope so, because that just happens to be the theme of this week's update! Whether you're hunting down a new pet or itching to take on a rescaled Solak, there's bound to be something for you. So grit your teeth and look menacing – there's smack to lay down.
Solak Scaling
Back in 2018, we released Solak with just two difficulty settings: 2-man and 7-man. Today, we've implemented a system where Solak's difficulty will scale depending on your group size. Hey – we've got to keep the balance!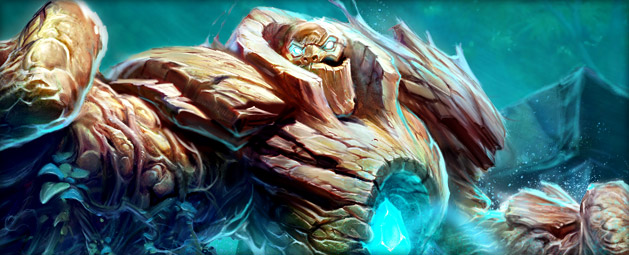 The Solak fight has also received a few quality of life improvements:
Defence animations has been removed to make the fight look smoother
You can now instantly activate Merethiel's cleanse upon entering Phase 2 of the fight
There is now a right-click option to quick start the fight
Interested in taking on the new-and-improved corrupted guardian yourself? Head to the Lost Grove and speak to Merethiel to get started. Need a teammate or six? Why not look for a group in War's Retreat before hopping through the portal?
Ripper Demon Pet
Mod Shogun's been working on this, err, adorable project since Epic Jam, and now you can finally take home a Nipper Demon of your own.
These not-so-cuddly critters have a 1-in-30,000 drop chance from ripper demons, and a 1-in-1,000 drop chance from elite ripper demons. You'll know you've got one when you find a Parasitic Orb on the ground as a drop.
Now, just in case you were getting ideas about collecting hundreds of these things and releasing them on the grand exchange, you should know that both the Parasitic Orbs and the Nipper Demon Pets themselves will be untradeable, and once you have the pet the Orb won't drop any more.
Good news, though! The Nipper Demon Pet does work as a familiar override, so you can show off your new friend all over Gielinor.
Patch Notes
Among the fixes and changes we've made this week are the following highlights:
Har-Aken in the Fight Kiln will no longer dive immediately when you do over 10k damage in a single hit, making the fight less frustrating for high level players.
A bug that prevented you from picking up your own dwarven cannon and forcing you to reclaim it has now been fixed.
Various fixes and small changes to Diango as a result of last week's Diango improvements.
If you'd like to know more about this week's update, you can read the full patch notes here.
Archaeology Announcement
At long last, the prophecy has been fulfilled, and the sacred texts have been unearthed! We're talking, of course, about the Archaeology release date, which was announced on stream last Tuesday.
In case you missed it, we're happy to let slip that Archaeology will be coming to RuneScape on March 30th, 2020. And you know what? We'll also let you watch the bit where Mod Timbo walked us through Everlight, the Saradominist dig site. Enjoy!
Ninja Revival
You'll be forgiven if you missed the part of the stream where the Ninja Team revealed that they're back in action, because, well, they're very stealthy. The good news is that from now on, you'll be able to petition them for help by making the long and dangerous journey to the Dojo and following the ancient ritual of form-submission to issue your challenge. Here's how it's done:
Follow this link to the Ninja Team Dojo
Complete the CAPTCHA and click 'Let's Do This!'
Fill out the form
Remember, the Ninja Team deals with issues that aren't necessarily game breaking, but still irritate you. Here's some examples of strikes they've made in the past:
Including more guild teleports on the Skills Necklace
Enabling players to filter out repetitive God Wars Dungeon messages
Adding a quicker way to get desert phoenix feathers
The best challenges are:
Concise & focused- Usually refined to just a few words or a short sentence. The easier the suggestion is to understand, the more time a Ninja has to strike!
Realistic & Achievable- As talented as our Ninjas are, they can't overhaul the game engine or add new quests and areas all by themselves. Keep suggestions potent but reasonable!
Meaningful - Our Ninjas want to strike where it matters, tackling player frustrations and transforming them into moments of joy. Make sure your suggestion will improve the game for everyone, not just yourself!
Wait, while we were explaining the Ninja Team to you, a mysterious package arrived. Oh, it's the missing live stream segment! Let's take a look:
Vic the Trader
Everyone's favourite trader is back in Burthorpe, ready to help you trade in your unwanted Bonus XP for elite skill outfits, lamps, stars, and more. He'll only be sticking around until March 15th, so don't forget to swing by and say hi!
Umbral Chest Package
From March 2nd at 11:00 UTC to March 31st at 11:00 UTC, you'll get a free Umbral Chest when you purchase a 450 key package. There's a guaranteed purple prize inside!
Live Streams
Tuesday, March 3rd– 17:00 UTC (Game Time) – Weekly Stream
This week, the Core Experience team will join us on the sofas to talk about some of the upcoming projects they've been working on. They will have some exciting features to show (and surprises!). So make sure you don't miss this one!
LootScape will be enabled.
Wednesday, March 4th – 16:00 UTC (Game Time) – Featured stream: Tonix
This week, our featured streamer is Tonix! And this time, he will be taking you in Gielinor for a full-PvM Marathon!
That's right, you can receive in-game loot when you watch a RS streamer. It works exactly the same way as our official streams, just watch Tonix's stream (his Twitch channel) and you'll receive the LootScape the following day.