We've got some bad news - our lawyer gnomes have received a complaint from Mums Against Monsters, who say our Halloween 2019 update was much too scary and needs to be toned down this time.
There's a long list of words that they consider too ghoulish, too macabre to use in this year's event: 'boo', 'skeleton', 'level 5 highwayman' – it just goes on and on.
So in lieu of the frightfest we had planned for this year, we'll be hosting a nice, wholesome event featuring a hapless young wizard named Rick who's gone and turned his head into a pumpkin! Trust us, it's the funniest thing we've ever seen.
You can find Rick bumbling about in the woods between Lumbridge Swamp and Draynor Village. To help him out you'll have to find friends old and new, prove your resourcefulness, and face supernatural beings not of this world!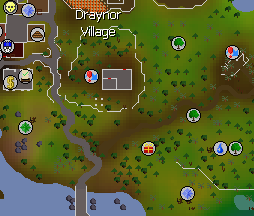 Like every year, upon resolving Rick's dilemma you'll receive all rewards from previous Halloween events, including the Halloween Masks and tradeable pumpkins. There are also two new rewards for this year – one of them is the Magical Pumpkin Seed, which can be planted in the garden of your Player Owned House.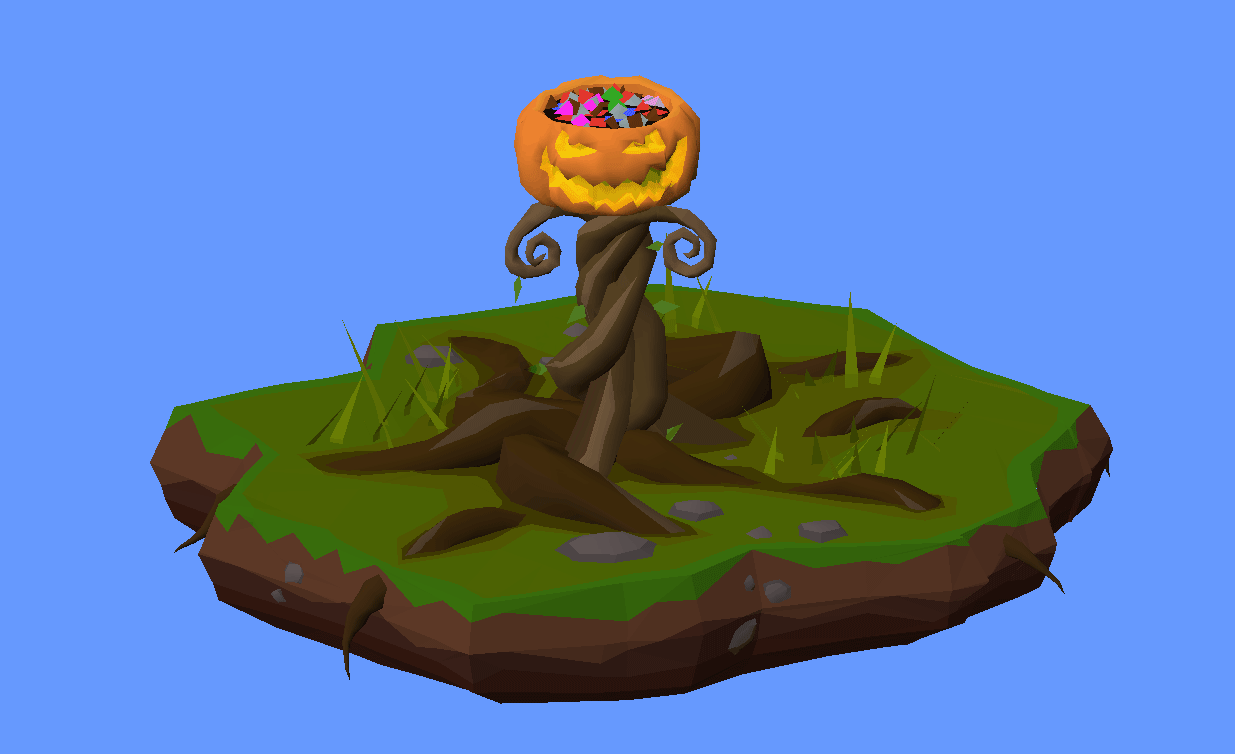 Lastly, this event contains not one, but two new music tracks.
So don't lose your head! Get down to Draynor… and watch out for the pumpkins!
Prime Plays: Last Man Standing
As you know, we've previously partnered with Prime Gaming (formerly known as Twitch Prime) to bring you membership time. Now, we want to expand our offering with Prime Plays, a series of just-for-fun events that you can join by linking your Prime Gaming and Old School accounts. It's a big departure from our previous Prime Gaming rewards, which is why we'd like to take a second to explain ourselves. Prime Gaming is part of an ongoing effort to introduce more new players to the game, and we'd like to be able to offer more than just membership. Prime Plays is our solution: there's no cosmetics, no MTX, just new ways to enjoy Old School - and it's completely optional. You can read all about our ongoing plans in August's Gielinor Gazette.
This month, we're working with Prime Gaming to host a one-of-a-kind Last Man Standing event in which 24 of the toughest players will be battling for glory.
To be in with a chance to compete, simply link your Prime Gaming and Old School RuneScape accounts by following the instructions on this page.
Once you've got your ticket, play (and win) as many games of Last Man Standing as you can between October 21st and November 10th. The players with the most Competitive or High Stakes wins will be invited to compete in the Grand Finale on Saturday, November 14th.
Don't worry if you can't claim your ticket right away – as long as you claim it before November 10th, your wins from throughout the tournament period will still count.
The winners of the Grand Finale will receive the following prizes:
1st Place: 1 year of Old School RuneScape Membership
2nd Place: 6 months of Old School RuneScape Membership
3rd Place: 3 months of Old School RuneScape Membership
4th-24th Place: 1 month of Old School RuneScape Membership
Poll #73: Ava's Assembler
In Poll #73, we offered to change the on-death behaviour of Ava's devices so that they are no longer destroyed on death. Last week's update did this by giving them automatic protection, so they'd stay in your Backpack in most situations.
However, we've had complaints about this approach. The poll didn't say anything about protecting the items, only that they wouldn't be destroyed. For some players, that makes a huge difference. So we've agreed to go with a less impactful change instead - the devices no longer receive automatic protection. This means that they will now appear in the same place your other items go on PvM death, whether that's a gravestone, a store like Torfinn's, or, for Ultimate Iron Players, a death pile.
Like other untradeable items, they will turn to coins in Wilderness levels 21 and above, and if you were killed during PvP, those coins would drop to the PKer.
Revenant Caves Changes
This week sees the addition of the Revenant Cave Changes. Here we'll give a summary of the changes, but we'd recommend checking last week's newspost for an in-depth explanation of what's new. You can find the post right here.
The Revenants have been redistributed all throughout the caves. Now that they're roaming free, it'll be harder for unscrupulous types to stop other players from accessing them. In the future, we may add even more revenant spawns – although that all depends on whether players feel that's a necessary step.
We've removed multi-way combat in the caves and replaced it with what we're calling 'singles plus'. As you know, in normal parts of the Wilderness, players who are attacked by an NPC are not attackable by other players. This is great when it's used legitimately, but it causes issues when players run into a field of NPCs and 'box' them in an attempt to escape a PK. The 'plus' in singles plus is how we plan to solve this issue. Put simply, PvP combat will always take priority in the Revenant Caves. In all other aspects, the usual single-way combat mechanics would still apply.
We've added the PvP World Timer to the Revenant Caves. Here's an example of how a typical combat scenario might work in conjunction with the singles plus mechanic: Player A is attacking a revenant. Player B comes along and attempts to attack Player A. With 'singles plus' enabled, the revenant loses interest in Player A and stops attacking. This means that Player A can now attack Player B. If Players A and B stop fighting each other, then other players could then attack Player A instead, but they would need to wait 10 seconds before they were able to do so.
We've made changes to the loot tables of revenants. We've also reduced the impact that being 'Skulled' has on your loot chances.
We've added an entrance fee of 100,000 coins. This fee can be paid from your bank. The payment will allow you to enter the caves as many times as you like until you die within the caves in PVP. Players who kill other players within the caves will receive their 100,000 coins.
We've rehomed the various non-revenant monsters in the caves to a new home of their own. This new cave can be found south of Larran's Chest and north-west of Venenatis. This multi-way combat dungeon is much more spacious, and leaves us room to expand the Wilderness Slayer task list in future. All the creatures in the new dungeon will have a boosted chance to drop Larran's Keys, so they're well worth hunting down.
Please do send us your feedback. We'll always fine-tune the changes where appropriate based on how you feel about the content.
In Other News
Barbarian Fishing spots will no longer overlap one another when changing locations.
The HUD no longer disappears when scrying the Theatre of Blood from Lumbridge or the Grand Exchange.
Some barrels on Fossil Island have had their descriptions corrected.
The 'lobster cage' has been re-renamed back to 'lobster pot'.