This week's update sees some of the last of the Poll #72 changes.
More Poll #72 Updates
Hallowed Sepulchre
The Hallowed Sepulchre changes you voted on way back in Poll #72 are here at last! To begin with, we've added a new item to the Hallowed Sepulchre store: the Hallowed Sack. This badass bit of burlap is filled with loot worth about 100,000 GP and can be purchased for 100 Hallowed Marks.
With the addition of the Hallowed Sack, we've moved one of the loot rolls from the Grand Coffin onto another, less grand coffin on the 5th Floor of the Sepulchre.
Speaking of our favourite Mysterious Stranger, he will now store your Hallowed Tools in his ample pockets until you need them again. What are ya storin', stranger?
Finally, the price of the Dark Acorn has been reduced to 3,000 Hallowed Marks. If you've already purchased one at the higher price, you will be refunded to the tune of 2,000 Hallowed Marks.
Farming Guild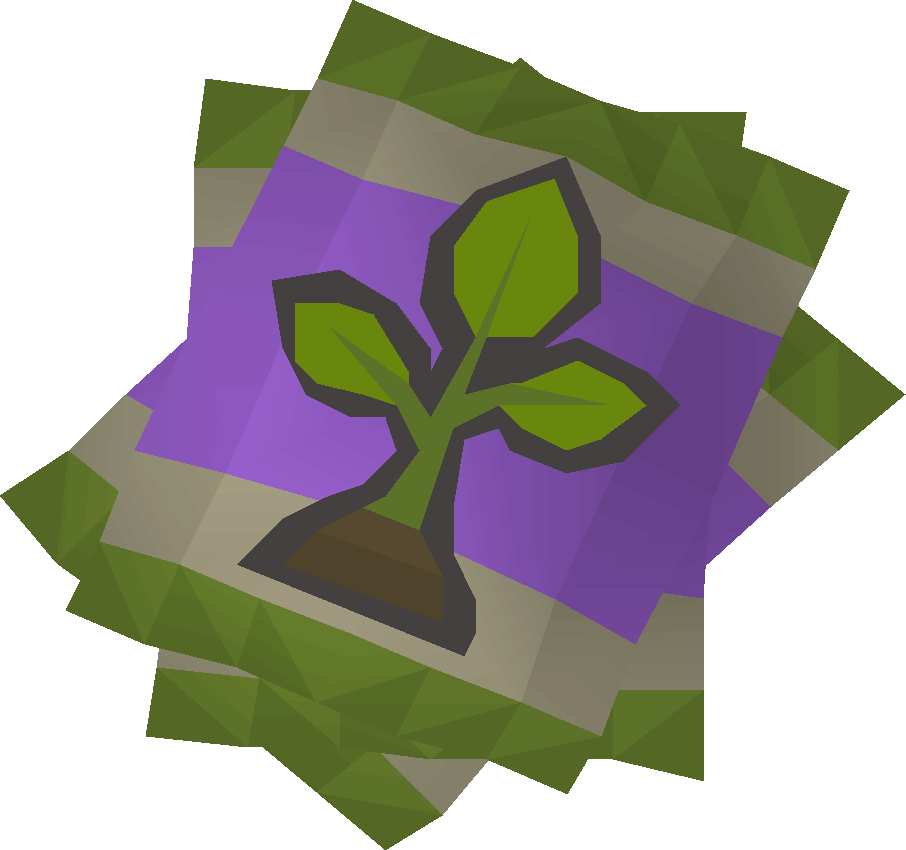 You are now able to trade your extra Spirit Tree seeds, seedlings, watered seedlings and saplings at the Farming Guild for Tier 5 Seed Packs.
Construction Art Contest
Last month we asked some of you to get creative and submit some Construction-themed artwork! We had a whole warehouse's worth of entries, and it was a tough choice to choose just three winners. So, without further ado... here they are!
In first place is 'Everyday Grind' by Sabich. Let's face it, we've all had jobs like this.

In second place is 'Lunch Break' by Tz Tok Tuna. Just look at that craftsmanship!
Finally, in third place we have 'A Nice Cuppa Tea' by Khoppa. Aaaah - there's nothing like it!
All of our winners will receive six months of Old School RuneScape membership - think of all the Mahogany Homes jobs you could get done in that time!
Merch Store Update
This week the Merch Store is going krazy for Konar with a new limited edition set of pins from Angels Scapes. Show your appreciation for your favourite Slayer Master with one of just 199 pins featuring the balanced badass herself, or deck yourself out with the Brimstone Key and Dusk Mystic pins.
But that's not all - we've also updated our line of Max and Skillcape keyrings! You can now treat yourself to an Accumulator Max Cape keyring, Trimmed and Untrimmed Hitpoint Skillcape keyrings, or a Trimmed Attack Skillcape keyring. Go on, you've earned 'em!
To see our full range of pins and keyrings (and loads of other swag besides) follow this link to the Official Merch Store.
Prime Gaming
Don't forget, you can still grab 7 days of Old School RuneScape membership thanks to our mates at Prime Gaming. This offer is only available until October 13th, so you'll have to be quick if you want to take advantage!
To do so, simply link your Old School RuneScape and Prime Gaming accounts on this page.
In Other News
The first option on the Pharaoh's Sceptre has been changed from 'Teleport' to 'Wield'.
Players are now able to obtain multiple Achievement Diary reward items from Perdu, as before.

The same applies to God Capes and Bearheads.

The scenery around Brimstail's Cave has been slightly adjusted so that a gap can no longer be seen.
Player Owned House tip jars can no longer cause donated cash to spill out onto the ground.
The light orb in the Crafting Skill Guide is now displayed correctly.
Anglerfish can now overheal while you are in combat on a Target World, provided that you are not in the Wilderness.
The Ring of Endurance in the Agility Skill Guide is now displayed correctly on free-to-play worlds.
Some grammatical errors in Player Owned Houses have been fixed.
A particular range in Prifddinas can now actually be used for Cooking.