SGS | Summer Sale & Jester Pack
The summer sales are back at Solomon's General Store, with items discounted throughout the month of June. Check below for this weeks new bargains!
He's also adding three new playing-card outfits to his wares, including the Twisted Jester (complete with a barmy walk override), plus the Kings and Queens of Clubs and Diamonds. It's time for you to up your game in your wardrobe!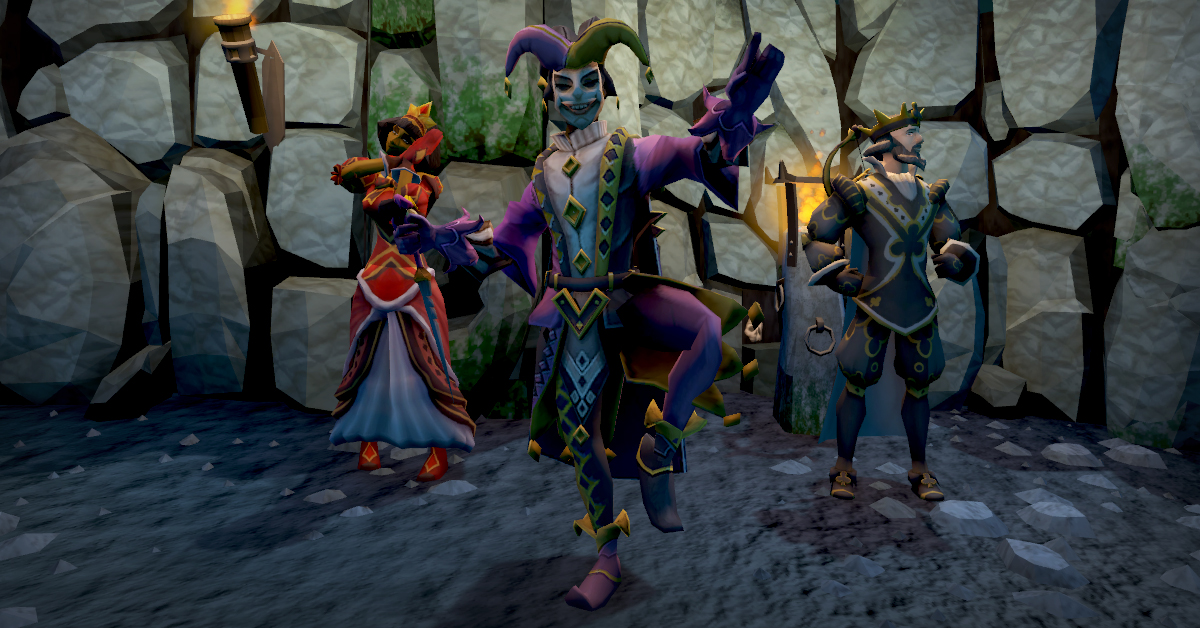 The following are on sale this week:
- Energy Drain Resting
- Enhanced Potion Making
- Samurai Cooking
- Arcane Teleport
- Ring of Fire
- Masterwork Music Box
- Flower of Lletya
- Ozan Pack
- Zaros Pack
- Dragon Wolf
- Chameleon Extract (1)
- Icyenic Wings
- Firebrand Bow
- Cursed Reaver
- Deathless Regent Outfit